2017 Olivia Brion Vin Gris of Syrah "Rosé"
2017 Olivia Brion Vin Gris of Syrah "Rosé"
- 100% Syrah, Direct-to-press style wine
- Schrader Ranch Vineyard, Mendocino AVA
- 13.1% Alcohol
- 160 cases produced
Winemake'r's Notes - Kira Ballotta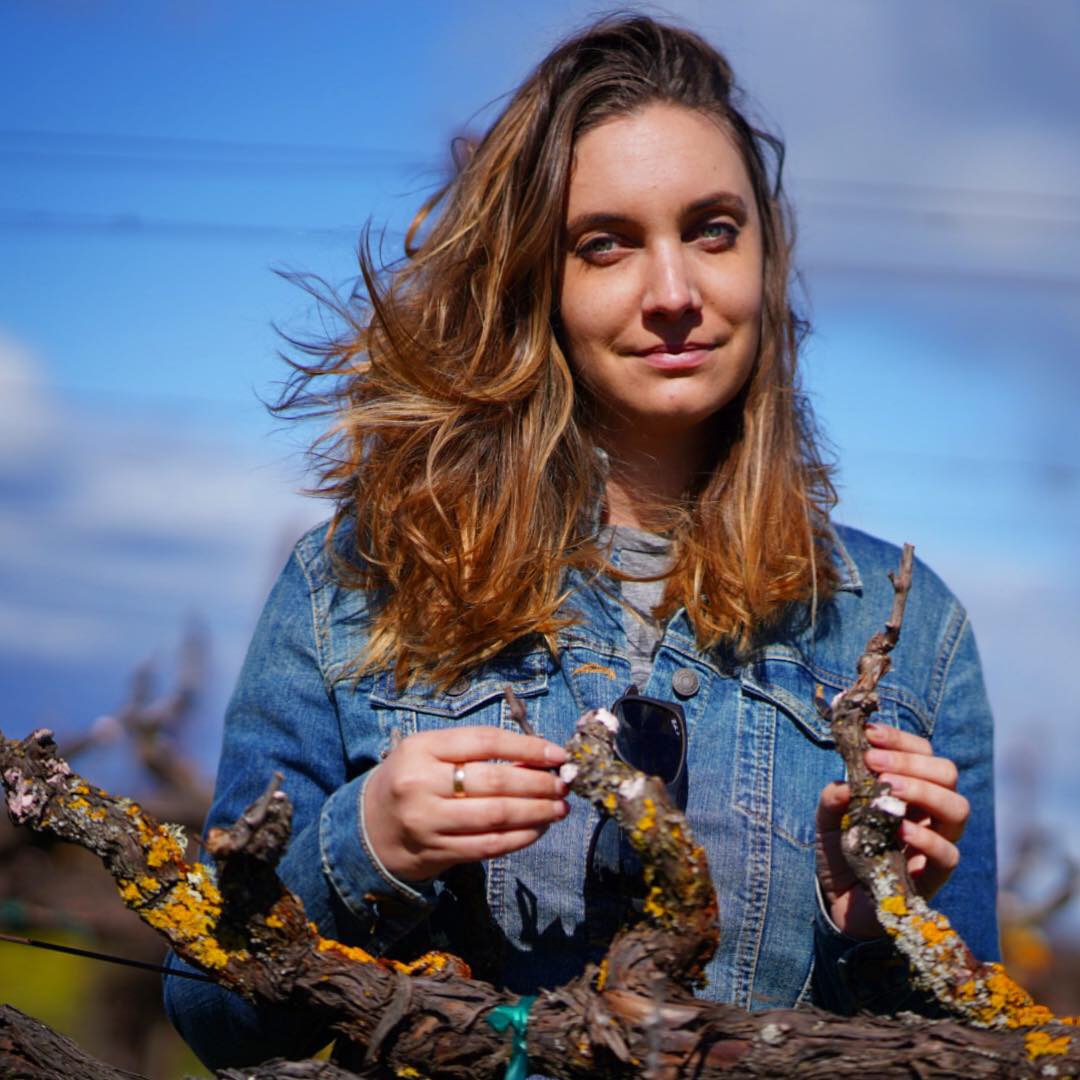 This is very dry, Provence-inspired wine – a white wine made with red grapes. It comes from a Russian River vineyard that grows fruit in a way that enhances the rich aromatics. The grapes were picked and settled in the press for about one hour to extract a delicate pink color, then aged 6 months in neutral French Oak. True to its style, this wine is enjoyed in classic French restaurants in Napa Valley such as Thomas Keller's Bouchon.
Fresh strawberry greets the nose, followed by a candied orange blossom note with vibrant hues of white peach, rose water, dried coconut and tangerine.
The vineyard sits alongside the Russian River in Mendocino's inland area. Valley fruit combined with well drained alluvial soil provide elegant conditions to ripen the flavors of an early picked Syrah.
This wine is an homage to Annie Londonderry, a Latvian immigrant to the United States, who in 1894 became the first woman to bicycle around the world. She was a revolutionary for her time, an entrepreneur, a voracious traveler, and a mother of three. At 5 feet, 3 inches, Annie rode her 42-pound Columbia women's bike around the world with only three days of prior cycling experience. Upon returning, she wrote "I am a journalist and a 'new woman', if that term means that I believe I can do anything that any man can do." She ultimately won a wager for her trip around the world of $10,000, equivalent to 3 years of an average man's salary.