2014 Olivia Brion Pinot Noir
2014 Olivia Brion Pinot Noir
- 100% Pinot Noir
- Heron Lake Vineyard, Wild Horse AVA
- 13.8% Alcohol
- 560 cases produced
Winemaker's Notes - David Mahaffey
Beautifully supple and seductive, focused and expressive and generous at the same time. Lovely density to the dark plum, wild cherry, rosewater, and dried ginger notes so typical of this vineyard. The mid palate expands and opens as it gains momentum toward a very long finish. I think it's our best Pinot Noir in the decade since the wonderfully long-lived 2004 vintage. Classic Pinot from our mountainside Heron Lake Vineyard.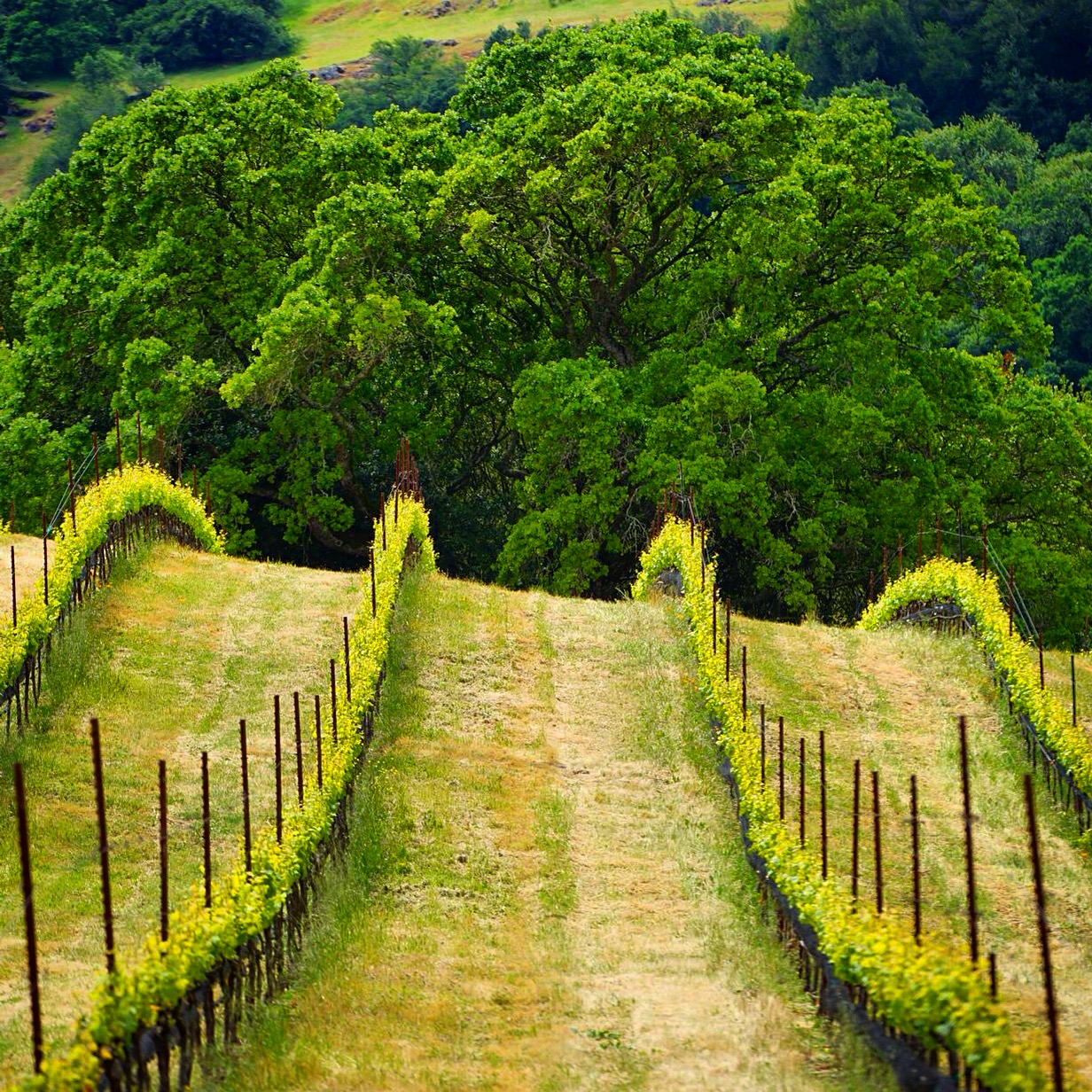 This organically farmed vineyard is nestled 1200 feet above sea level, perfectly positioned to receive the cooling winds coming across Bodega Bay and through Los Carneros. 38 miles from the Pacific Ocean, this is the coolest climate in Napa.
Volcanic, rocky, well draining soils lend themselves as the perfect compliment for Pinot Noir to develop small intensely flavored berries. We think we can taste the fog and blue rock soil in the wine!
This wine is an homage to Annie Londonderry, a Latvian immigrant to the United States, who in 1894 became the first woman to bicycle around the world. She was a revolutionary for her time, an entrepreneur, a voracious traveler, and a mother of three. At 5 feet, 3 inches and 100 pounds, Annie rode her 42-pound Columbia women's bike around the world with only three days of prior cycling experience. Upon returning, she wrote "I am a journalist and a 'new woman', if that term means that I believe I can do anything that any man can do." She ultimately won a wager for her trip around the world of $10,000, equivalent to 3 years of an average man's salary.